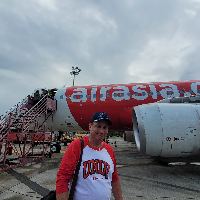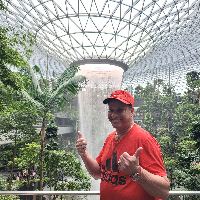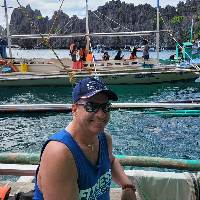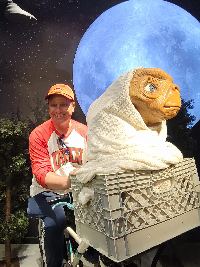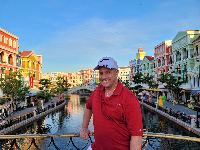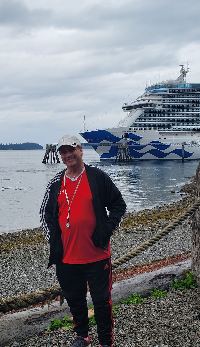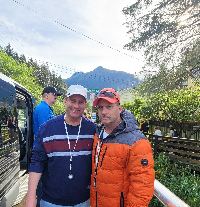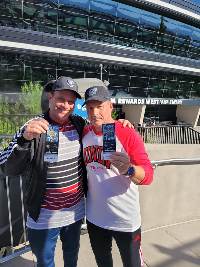 Another year come and gone, thank god and what a terrible year 2022 was with Covid-19. So many people lost their lives with this terrible virus spreading throughout the world. It will take years for families and even countries recovering from this horrible tragedy. January 11, 2023 marks our 22nd Anniversary as an ongoing website. As of this posting we have over 6308 items of interest and over 141,000 images. I continue to update our website weekly with new items of interest. We remain steady with over 5000 Facebook members as well.

I stayed in Las Vegas as a temporary home Moving from hotel casinos getting hotel room comps, food, shows, sporting events, and a few free trips along the away. My brother (Randy) and I finally got to fulfill a long time dream of taking a cruise to Alaska. The trip was well worth the long wait and enjoyed every breath-taking moment. We're planning another cruise trip in April to Maine and Boston.

Finally after settling a long family matter, I ended 2022 with numerous trips back to Asia. Can never get enough of Thailand. A land of temples, buddha statues, delicious foods, gorgeous beaches, and night markets. My third visit to Chiang Mai and the annual lantern festival that brings thousands of people all over the world for this one night exhilarating event. Back to Singapore for a week traveling on there amazing MRT's easy transportation throughout this beautiful city. Took my first 5 day Asian cruise as well with 3 ports of call with my first visit to Malaysia. Great food, nightly shows, and yes I won almost enough money in the casino to pay for my trip. I ended the New Years celebration on the ship (Spectrum of the Sea) with a crowed deck of passengers and crew-members bringing in cheers for 2023. Before heading back to Thailand (Bangkok) and home of the night lights of Las Vegas, I decided to go to the Philippines which I've been to about 15 years ago. Manilla has changed a lot and the city has grown with many new high-rise buildings. Visited two of many islands El Nido (Palawan) and Boracay. The Filipinos are truly the warmest and friendliest people to be with.

The closure of 2022 we lost again many celebrities that were taken from our hearts but will live on in our memories for years to come. We show tribute and loved prayers to the following individuals. Barbara Walters, Kirstie Alley, Robert Clary, Gallagher, Jerry Lee Lewis, Angela Lansbury, Loretta Lynn, Queen Elizabeth II, Olivia Newton-John, Nichelle Nichols, Larry Storch, James Caan, Jim Seals, Gilbert Gottfried, William Hurt, Mitchell Ryan, David Brenner, Louie Anderson, and Bob Saget, to name just a few may they all rest in peace in a better place.

Let's hope for a better 2023 best in health and happiness....