---
Winner of the "Uncle Odie's" Award Program Contest 2009 #2
MJ Bivouac
Congratulations to, MJ Bivouac for again winning our bi-monthly contest! This is the first time that someone won our contest two straight times. No surprise, for MJ is a fantastic artist. I received an e-mail yesterday from MJ, and he assures me there is plenty more Lost in Space artwork up and coming!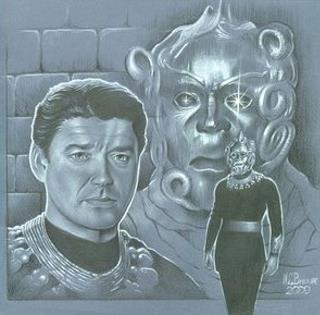 Guy Williams Follow the Leader Art - MJ Bivouac
---
Winner of the "Uncle Odie's" Award Program Contest 2009 #1
MJ Bivouac
Congratulations to, "MJ Bivouac" for being our January/February 2009 "Uncle Odie's" award contest winner. A lot of great submitted items this past 2 months. Thanks to everyone that submitted items of interest. Now is the time to submit NEW items of interest for the months of March/April 2009. Let's have another record breaking turn-out of entries!!!!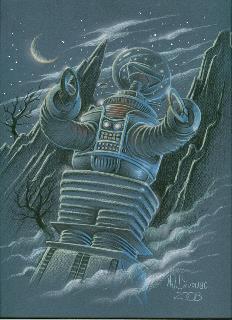 LIS Art - MJ Bivouac